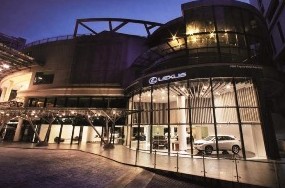 Lexus Malaysia, a division of UMW Toyota Motor, started the year by strengthening its presence in Malaysia with the opening of another two outlets in the Kuala Lumpur. One is an exclusive showroom in the heart of the 'Golden Triangle' in Bukit Bintang (above left) while the other is a full-fledged 3S centre (sales, service and spare parts) in Sungai Besi.
Commenting on the location of the 3S centre in Sungai Besi adjacent to the busy road leading to the south, Datuk Ismet said that it is a strategic location taking into account future development in the area. He explained that choice locations are not easy to get around the city and in view of expected commercial development to take place at the large TUDM airbase nearby, the area should grow in importance in coming years, so Lexus will be well placed.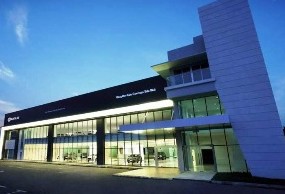 With the two new showrooms, Lexus Malaysia now has five outlets nationwide, of which four are full-fledged 3S centres. Another three – in Ipoh, Kuching, and Malacca – will be opened during the fourth quarter of this year.
Retrieved from (http://www.motortrader.com.my/news/two-new-lexus-outlets-opened-in-kl/, 2013) search by domain name . dns server . Casaresova